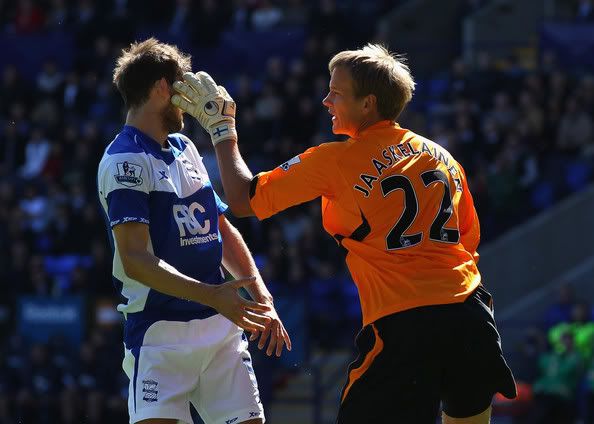 JUSSI JAASKELAINEN

It started all here: Roger Johnson got slightly contact with Jussi Jaaskelainen...



... then Rog had other contacts - his right hand touched the cheeks of Jaaskelainen...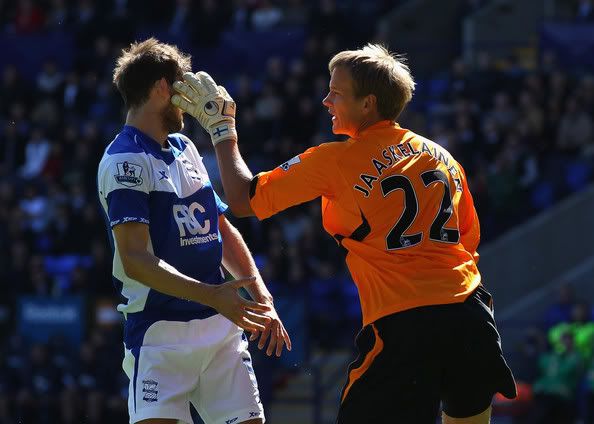 ... and Jaaskelainen did the same.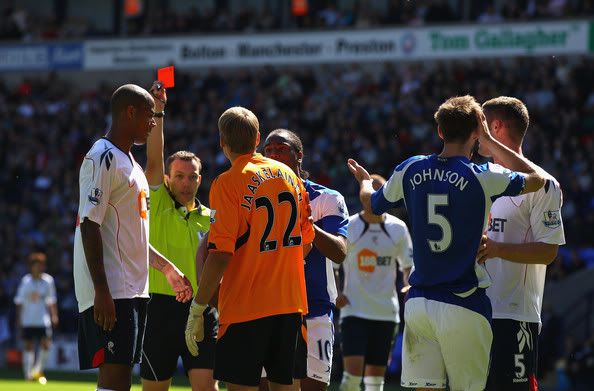 And referee Kevin Friend was not very friendly with showing Jaaskelainen the red card for violent conduct...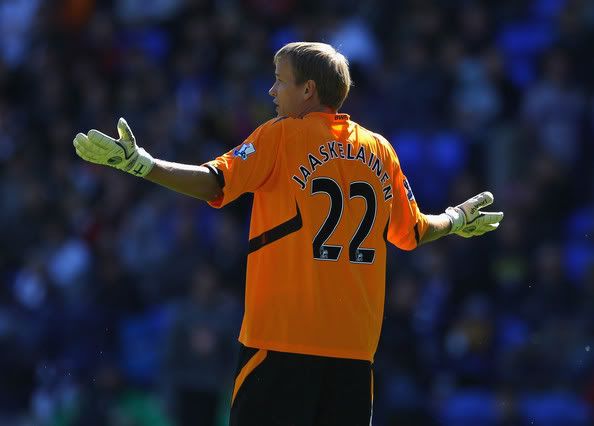 ... something Jaaskelainen couldn't understand.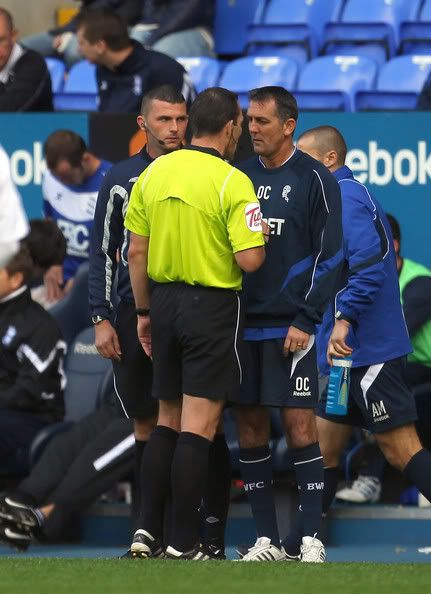 Then, because Owen Coyle was moaning all the time on the touchline, Kevin Friend in the end talked with him and we only can imagine, which words they had to change with each other...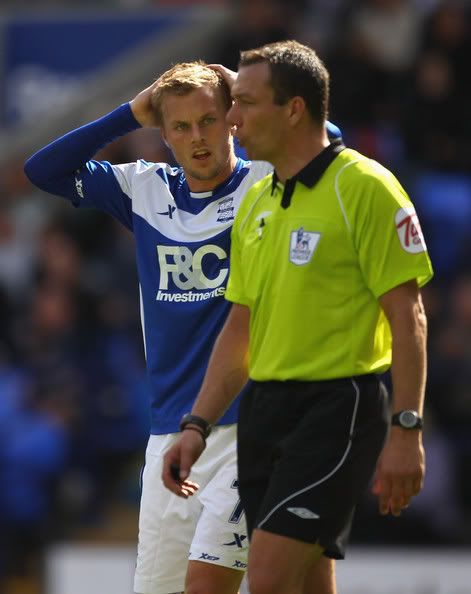 ... because out of nothing Mr Friend pointed to the penalty spot and Bolton went one goal short.



Another soft free kick, which was taken by Robbie Blake, went finally in for the draw and that was it in the end.




Today's game between Bolton and Birmingham for seventy minutes was quite good: Birmingham was in front with two goals and there were only twenty minutes to play. Bolton goalkeeper Jussi Jaaskelainen was sent off in the 36th minute of the game for violent conduct against Roger Johnson (despite the fact that both slapped the other in the face - I'm afraid the FA will punish Rog as well) and so Bolton were down to ten men. But then referee Kevin Friend had a word with Bolton manager Owen Coyle and the game took the right opposite way. There was a soft penalty to Bolton and a much more softer free kick, which went in for a 2-2 draw in the end. Quite dissapointing!